HEC Paris, a European Business School located in the southern suburbs of Paris, specializes in education and research management, and offers a range of entrepreneurship related programs to increase the exposure of students to industry. HEC's mission statement enables students to create links with other engineering universities and foster an innovative system of support for technological entrepreneurship courses. Under the supervision of Professor Olivier Younès, who is a guest lecturer at Berkeley, students have been exploring Berkeley and working on their startups. The SCET caught up with some students visiting from HEC to hear about their experiences so far.
Alden Berkani is a former investment banking and venture capital analyst who's recently been fascinated by entrepreneurship. Having worked at JP Morgan and AngelsCube, Adlen is now exploring the other end of the spectrum, working on notable startup projects that are socially driven. When asked about why he wanted to attend Berkeley, Adlen talked about how "the world is fascinated by the innovation and ecosystem in the Bay Area" and how he was driven to judge if the system in the Silicon Valley really was unique and if so, why.
"To me the main difference between the ecosystem is that in the Silicon Valley the mentors or people you talk to about your project are always very enthusiastic and willing to help. They are really trying to push you to risk it all to explore your business idea. The ideas people have here and in Europe are quite similar, but the differences lie in the realization of those ideas."
So far, Adlen has really enjoyed the "personal experience lecturers share" in the educational atmosphere in the Bay Area. He's also been motivated by the number of discussions he's had with mentors on his product. "People are very enthusiastic here and they push us to do our best. It helped me a lot in approaching practical of how to actually start a company from an idea."
Adlen was also a finalist at the Berkeley Method of Entrepreneurship Bootcamp this past month, where he worked with UC Berkeley students and other visiting students on Acuity for Moms; the project creates personalized learning paths for moms that want to re-enter the workforce. There are two main components to the business: online courses and social community to support moms regain the specific skills needed to become employable. Adlen hopes to be able to launch his MVP and have his first batch of clients here in the USA by the end of April.
Jaafar El Alamy is an entrepreneur, data scientist, software engineer and has studied at both HEC and UTC Compiègne in France. Having heard about BMOE and the environment at Berkeley, Jaafar wanted to see how entrepreneurship was perceived in the Bay Area, and wanted to take his "once-in-a-lifetime opportunity to get to go to one of the most prestigious universities in the world and meet its brilliant students." Being close to the Silicon Valley was also an important factor in his decision, since Jaafar is trying to get in touch with successful entrepreneurs and VCs.
"The entrepreneurship ecosystem in France and the Silicon Valley are quite different. I think that the main difference is the mindset and the culture. Indeed, in France people do not talk about money where as in the USA it is not a taboo. I like this because in America you can approach someone saying, "This is a 30 billion $ opportunity and I want you to join the project ". This can never be told in France."
Jaafar is continuing with his BMOE and long-term project, HR Peers, as the CTO of the company. The team has already launched the product in France and is working on customer acquisition there, while their first month in Berkeley was spent discovering the entrepreneurship world in the Silicon Valley and meeting a lot of people to gauge feedback on their idea. Jaafar, like Adlen, is trying to launch an MVP before leaving Berkeley, ahead of attempting to launch a full-version of their product in the USA in 2018.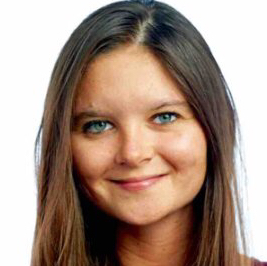 Adriana Massino is a student entrepreneur doing her masters from HEC in entrepreneurship studies. Passionate about helping animals, her BMOE project and now her startup, Vetolib is a platform that lets pet owners find better care for their animals. Adriana finds the market here very promising, and has done some research, but plans to launch her first product version back in France. A determined individual, Adriana has been spending time coming to grips with the 'team philosophy' that's prevalent in most startups in the Silicon Valley. "I've noticed that whatever you want to do here, for example apply to an accelerator, team startups are privileged over mono-founders. I think there should be no rush to create a team, it will come at the right time when you'll find the right cofounders. Before that, a great entrepreneur will be able to find solutions even alone."
Her experience so far has helped her draw a number of contrasts between the ecosystem in France and in the Bay Area. "Compared to France and Europe, people are more direct here, they go straight to the point and make things happen faster. Relationships are much easier. You may be with investors in meeting in the afternoon, and then just go out to a club, laugh and make jokes with the same investors. In France barriers are stronger, and there is a clear distinction between professional and personal relationships. Trying to break this barrier would make you look impolite." Adriana's quick takeaways from the Berkeley Method of Entrepreneurship Bootcamp can be found here. 
These experiences are highly resembling of those of a number of Global Partner students at the SCET – as HEC's students this semester spend more time working on their startups and taking classes from Berkeley, it will be interesting to monitor their progress on the Berkeley Innovation Index. We wish these students the best in the entrepreneurial endeavors!