Innovating through crisis: why now is the best time to start a company and positively change the world
In Spring 2021, SCET will offer a new course, Challenge Lab – Innovating Through Crisis (INDENG 185-002), that will help students create new startups focused on helping to solve the world's most pressing problems.
---
Is starting a new company in the midst of a global pandemic really the best time? Yes, if we use history as a guide, says SCET's chief learning officer, Ken Singer.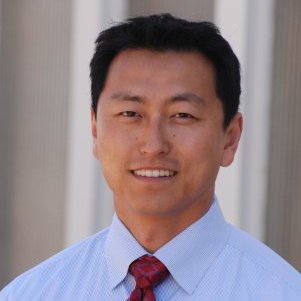 "If you look at when some of today's leading companies were started – such as Microsoft, Tesla, Apple, and AT&T – many were founded during tough economic times," says Ken. "Even Dropbox, Airbnb and Box.net started in the wake of the housing meltdown. When the environment is challenging, companies that succeed do so by becoming more innovative. This is where new companies have a unique advantage. Because they can move and adapt quickly, new companies can solve the problems that come with a constantly changing environment better than large, established companies where change is difficult."
For his new course, Challenge Lab – Innovating Through Crisis (INDENG 185-002), Ken will challenge his students to create a new technology venture to address any of the world's myriad problems, from pandemic-related to climate change and beyond. Students will investigate how some of the most world-changing ideas emerge in response to crisis – when humanity faces its darkest times, inventors emerge and innovative leaders rise.
"For this course, we are looking for aspiring leaders, motivated hackers, and creative problem solvers across all academic disciplines. If you are a roll-up-your-sleeves 'doer' this class was designed for you. If all you do is talk about a problem without trying a solution, then you're part of the problem. We want to challenge Berkeley students to be part of the problem-solving, rather than just waiting for this thing to end," says Ken, referring to the current ongoing global pandemic that abruptly changed the lives for most on our planet. "It turns out that no crisis just ends. There are lasting effects. Someone has to come up with solutions that will help people not only survive, but thrive through crisis. Covid is just a 'warmup' – the climate crisis will unleash even greater threats for a much longer period. That's why we want to teach this course."
Beyond learning about how past companies have started to solve problems during crises, students in the course will have a chance to apply their knowledge to create their own tech venture.
SCET's Challenge Lab course has a 14-year history of churning out new companies. The course connects students with industry mentors, helps them meet co-founders, practice leadership skills, access new technology platforms, and meet investors. Students in past Challenge Lab courses have created valuable companies, such as Eko Devices, which created a smart stethoscope to empower doctors and recently received $65M in Series C funding and Perimeter, which uses computer vision technology to assist firefighters with finding and containing wildfires. Most recently, Challenge Lab alumni Joshua Nixon and Kimberlie Le were featured in Forbes 30 under 30 for their work founding Prime Roots, an alternative meats company with $18M in venture funding.
"Who should take this course? Anyone who is passionate about an issue, technology, or something," emphasized Ken. "Students who want to meet co-founders, investors, mentors, or just learn skills to prepare them for a career are a great fit."
Some teams and individual students will be selected for SCET's Leadership Incubation Program in Summer 2021 and for its Team Acceleration Program in Fall 2021.
The Challenge Lab course is open to all majors on campus as interdisciplinary teams of technical and non-technical students collaborate to create venture projects that bring in diverse perspectives. Although some students have been pre-selected through faculty nominations, all ambitious undergraduate and graduate students are invited to enroll. More information about the class is available here. Berkeley students can register through CalCentral.