At the Sutardja Center, we are committed to creating positive change, and we do this with the support of a group of highly talented instructors and mentors.
Designed for our global community, the Best of Series features some of the brightest minds teaching at SCET. The virtual series serves as an introduction to our courses, where students from all over the world can gain insights into who we are and what we do.
Published on a bi-weekly basis in the fall semester of 2020 and spring semester of 2021, these videos have brought SCET instructors and experts closer to audiences around the world. In each video, SCET faculty share their insights on relevant topics in innovation and technology, and take the audience on a journey of discovery through their areas of expertise as they address some of the big questions of the moment.
"Our success as the premier hub for entrepreneurship and innovation at UC Berkeley rests solely on the strength of our team of outstanding faculty who value every student's contribution and perspective."

David Law – Director, Global Academic Programs
---
Best of Series Video Recap
Current data-driven technology innovations will catalyze the development of virtualized solutions for a range of healthcare conditions for our post-COVID future. The current crisis will leave lasting impacts on healthcare technology and innovation.
---
No crisis should go to waste, by Naeem Zafar
New ideas sprout when the current order is broken, so the disruption of existing rules and paradigms means new rules come into play. Understanding crises as opportunities is a key factor in creating innovative solutions in today's world.
---
The unicorn in the room, by Mike Kyriacou
Positive deviance offers ways to find the greatest opportunities hidden in plain sight, enabling people to make the maximum impact through scientific breakthroughs, corporate innovation, organizational change, or disruptive ventures.
---
How can entrepreneurs create positive change and social impact in the world with Machine Learning, Artificial Intelligence (AI), the Internet of Things (IoT), Fintech, and Blockchain? The Emerging Technologies and Challenge Lab will teach you how.
---
In two different recollections of the Newton lectures, students are presented with insights on how to talk to angel investors and why this is one of the key aspects every entrepreneur must develop, and how failure often plays a positive role in shaping ideas.
Video link 1 – How to talk to an Angel
Video link 2 – Most successful failures
---
Don't stop starting, by Mark Searle
How can startups increase their value? The key is experimentation and expanding their customer segments or their value proposition to those segments. Organizational success happens when startups are able to scale their business model.
---
From the study of fermentation to the mimicking of chicken, in vitro production, or the analysis of bean qualities, the Alt. Meat lab at UC Berkeley explores the complex issues regarding food, nutritional choices, and cultural behaviors.
---
The Product Management course takes students in an experiential, hands-on journey to take an idea from concept to in-market. Students are able to follow a delivery/development method of knowing where to begin and how to scale their idea.
---
Thriving in the storm, by Ken Singer
As an entrepreneur, what do you do when everything around you is disrupted? The answer is simple, you innovate. To innovate in a time of disruption, you must first look for the shifts caused by such disruption.
---
The need to reduce plastic use and consumption is a global phenomenon that is widely accepted, so how can we do more to reduce our dependence on plastic? More so, how did we plastified the planet in the first place and why?
---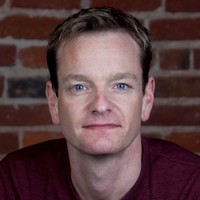 Product Management, by Ken Sandy
A good product manager can mean the difference between product failure or market success through solving a meaningful customer problem. Effective product managers lead through influence, winning the hearts and minds of those around them.
---
What are the future trends of digital assets? The combination of faculty, student groups, and industry experts gives the Blockchain Xcelerator a unique position within Berkeley's blockchain ecosystem, allowing teams to learn and apply their knowledge.