Learn more about Collider Cup XII winner, Uncracked, the challenges of making plant-based crab, and why the students wanted to create it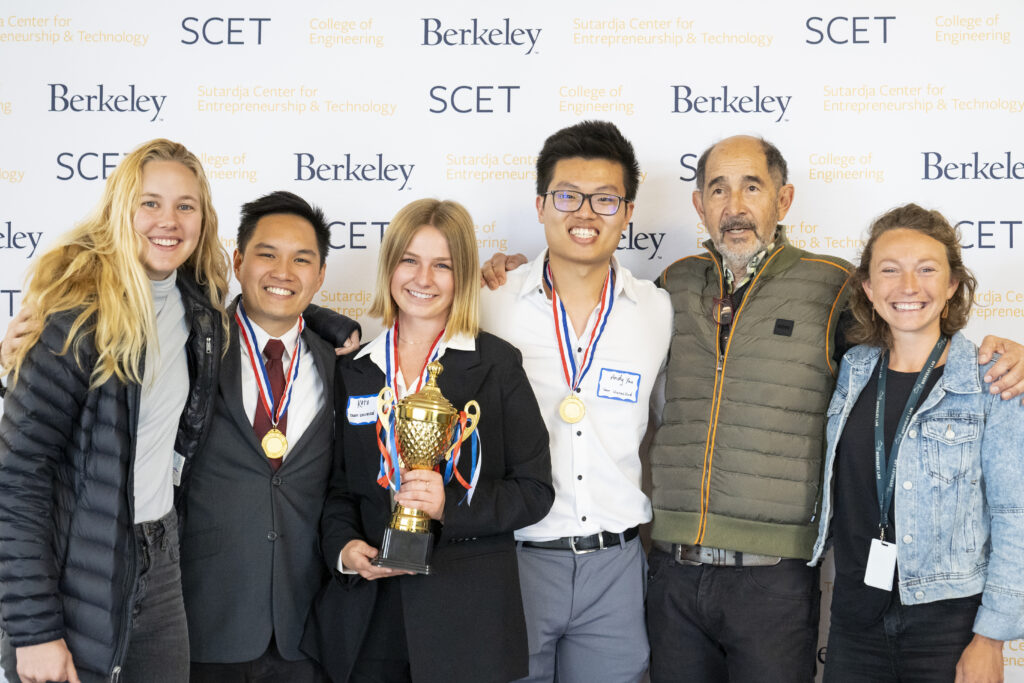 Team Uncracked's journey from a group of likeminded students to the winner of the Collider Cup XII, Berkeley's prestigious technology showcase and startup pitch event, is a testament to their shared values. Using what they learned in the SCET course AltMeat: Product Design of Plant-Based Foods (ENGIN 183C-001), they created a plant-based crab meat product that wowed the judges.
The dynamic team was comprised of all Berkeley students, including Andy Yau (Master of Engineering – Bioengineering '23), Kate Sullivan (BS in Nutritional Sciences '23), Shirli Hameiri (BA in Economics and Sustainability '23), and Edwin Oon (Master of Bioprocess Engineering '23).
"From the outset, we aimed to create a product that would benefit both the environment and the consumer," explains Shirli. The team's shared love of seafood and recognition of the sustainability issues it presented drove them to focus on creating an alternative to crab meat.
Kate Sullivan concurs, "We recognized a market gap for a sustainable, plant-based crab meat product. With the supply of real crab meat dwindling, we wanted to create an alternative that would be accessible to more people."
Team Uncracked is focused on alleviating some of the adverse environmental effects of crab fishing, such as bycatch, overfishing, dwindling crab numbers, and pollution caused by fishing ships.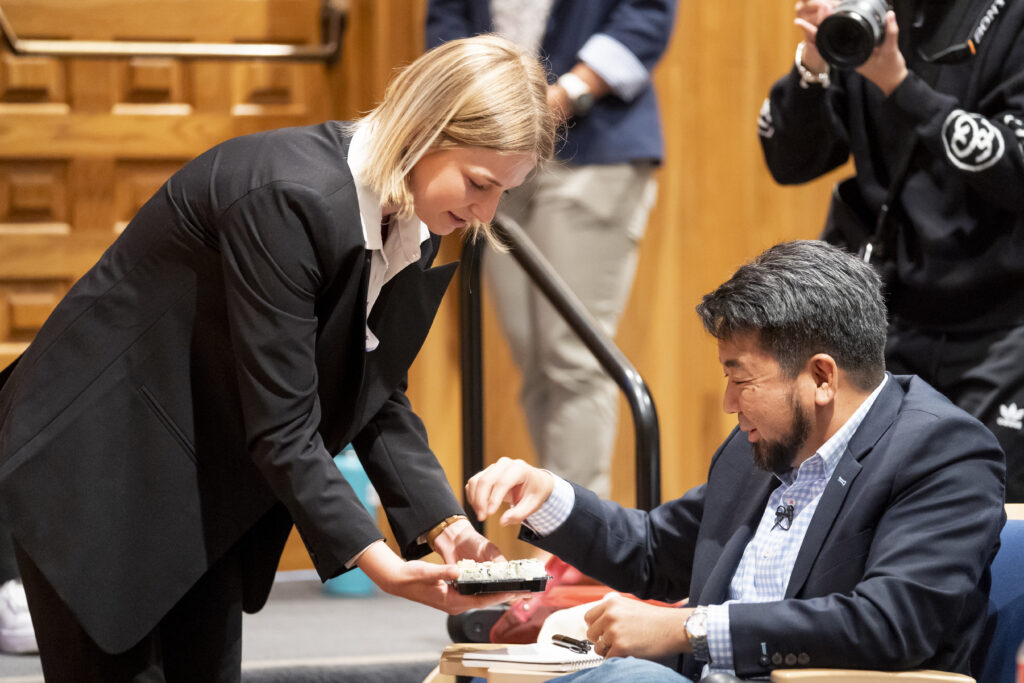 According to Edwin, the team is determined to not just produce a sustainable product, but to do so transparently. "Many companies overstate their environmental impact. We want to avoid that and ensure our process is truly sustainable."
Their plant-based crab meat isn't just good for the planet; it's also a healthy alternative. Climate change and overfishing have led to price hikes in crab meat. Typical substitutes, like imitation crab, often contain artificial flavor and colors, as well as increased starch content, leading to lower protein and omega-3 fatty acid content.
"Our plant-based crab meat is protein-rich, gluten-free, low in sodium, and contains no artificial flavors or colors," says Kate. "We're also striving to make its omega-3 content comparable to that of real crab meat."
However, creating a plant-based product that tastes like crab meat posed a significant challenge.
"We started experimenting with proteins from pea, hemp, and soy," shares Kate. "Eventually, we decided to use primarily soy-based protein and infused it with our novel crab flavoring."
"The real challenge was figuring out what makes crab taste like crab," says Edwin. "We spent a lot of time tasting and reiterating to get it right."
So, how does this plant-based crab meat taste?
"People really enjoy it," says Kate. "They've commented on how it resembles crab, especially when used in sushi. The texture has been praised, and while the color isn't perfect yet, people accept it as it is."
"Taste is crucial for consumers," Shirli adds. "We're happy with the progress we've made in just three months, and we're excited about the potential to improve even further."
In a world increasingly concerned with sustainability, Team Uncracked is an inspiring example of a values-led startup making a tangible difference.