12/10: Collider Cup IX
December 10, 2021 @ 9:00 am

-

12:00 pm
The Collider Cup is SCET's all-star showcase of the best student teams from this Fall 2021 semester.
About this event
The Collider Cup is SCET's all-star showcase of the best student teams from this Fall 2021 semester. Come watch teams pitch to a panel of angel investors and industry experts as they vie to win the grand prize, the Collider Cup!
This semester we are excited to partner with both the Erupture Angel Network and the Berkeley Angel Network (BAN). More information on our partners below.
We are looking forward to welcoming you back to our showcase event live, and in-person! We will of course be following COVID-19 safety guidelines as required by UC Berkeley. Masks will be highly encouraged despite vaccination status except when presenting/speaking on stage.
Agenda
9:00 am Check-in/Registration
9:30 am Welcome from Ikhlaq Sidhu, Faculty Director, SCET
Intros from our angel network partners, Erupture and Berkeley Angel Network (BAN).
Intros from our panel of judges for the day: Christie Wang, Erupture, Andrea Chang, Erupture, Chris Gorog, BAN, Cathy Farmer, BAN, and Jeff Wallace, BAN.
Review of the agenda for the day and the judging format with Melissa Glass, Manager of New Initiatives.
9:45 am Pitches from 5 of our student teams + panel Q&A + feedback. We will also have live voting for our audience to weigh-in on their favorite team for the People's Choice Award, so be ready to participate after each pitch!
10:20 am 10-minute bio-break/stretch.
10:30am Pitches from the final 5 of our student teams + panel Q&A + feedback. Again, audience live voting will be in place after each pitch.
11:05 am While the judges convene to review scores and see who are our winners, we will have the following presentations:
Ken Singer, Chief Learning Officer & Managing Director, will announce the winners of our SCET Teaching Awards.
Info on our Certificate of Entrepreneurship & Technology and a preview of SCET's Spring classes will be presented by Michelle Lee, SCET Academic Programs Manager.
11:20 am The winners are announced followed by a group photo.
We look forward to welcoming you as we showcase the top projects from this semester and introduce you to all that SCET has to offer! Be sure to RSVP if you plan to join us.
See you soon for SCET's Collider Cup 2021!
Angel Network Partners
More about our angel network partners Erupture Angel Network and the Berkeley Angel Network.

Erupture is a diverse community of passionate entrepreneurs, builders, and angel investors. The mission of Erupture is to match budding Entrepreneurs with the people and resources they need to successfully create their start-up. Erupture can help you access angel investors looking to fund start-ups, engineers, developers, or business majors looking to join a founding team and other vc or accelerators in Berkeley or the Bay Area.
Website: www.erupture.co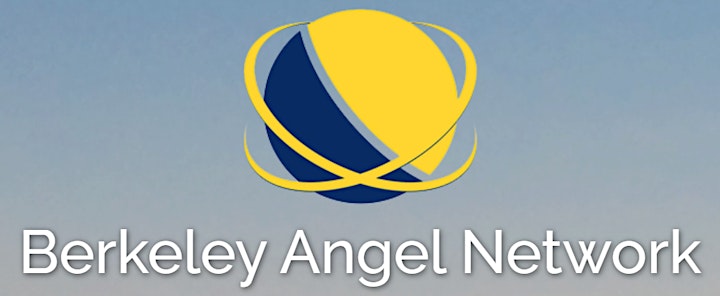 The Berkeley Angel Network is a group of angel investors who are alumni, faculty and former faculty of UC Berkeley. We are an affinity group of the Berkeley Haas Alumni Network. The mission of the Berkeley Angel Network is to build an angel investor community among the alumni and faculty of UC Berkeley, and to improve the collective skills and knowledge of this angel investor community through activities related to angel investing.
As many of us have experience in growing successful companies, investing in successful companies and/or both of the above, we strive to promote entrepreneurship and entrepreneurship education within UC Berkeley and the alumni community.
Website: www.berkeleyangelnetwork.com
Judges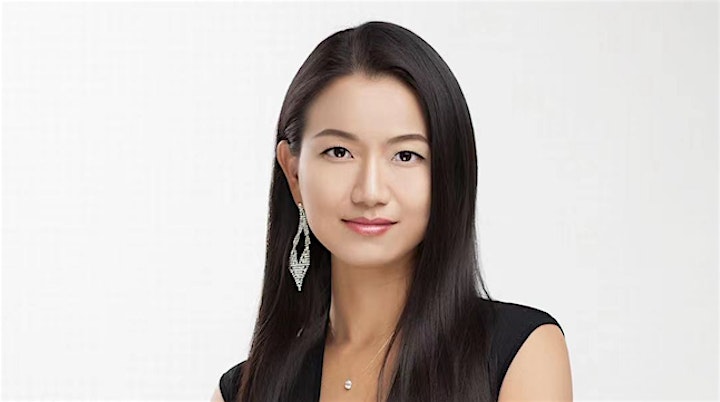 Christie Wang
Christie Wang, Executive Director at Valere Venture, is a serial entrepreneur and investor in the medical field, particularly innovative medtech. Among others, Christie co-founded Vista Robotics, launching an orthopaedics surgical robot resolving clinical problems for spine/neural surgeons. She also co-founded and invested in SpineEX, which developed innovative spinal interbody implants and is currently in full commercialization. Prior, Christie was CEO of Jiangsu International Industrial Research and Investment Group (USA), a cross-border venture firm and industrial platform supported by Jiangsu Province, PRC, empowering IOT, medtech companies in their Asia entry endeavors. Before that, she worked for Hewlett Packard Legal/Corporate Department in corporate governance, intellectual property and investments. Christie holds a Juris Doctor (J.D.) from Northwestern University School of Law, and completed the Northwestern Medical Innovation Program. She served as mentor for Stanford University Technology Innovation."
Jeff Wallace
Jeff is a long-time Bay Area resident who works with global startup ecosystems, including governments, corporations & startup accelerators/entrepreneurs, to help catalyze startup environments & create a bridge to Silicon Valley. He is an Adjunct Instructor at UC Berkeley and is co-founder of Silicon Valley in Your Pocket, a global virtual startup accelerator, serving 100s of companies across 23+ countries. He is co-founder & former President of Batchery, an incubator for seed stage startups. He is an active angel investor with equity positions in 150+ companies and an active advisor & investor at Berkeley SkyDeck. He is an Executive Board Member for the Rutgers Business School Road to Silicon Valley Program (RSVP). Previously, he worked at Cognizant & Brillio as founder & Global Head for Mobility & UX practices. He is a frequent keynote speaker at global tech & startup events. He holds a BA in Economics/Finance from Rutgers College & an MBA from UC Berkeley.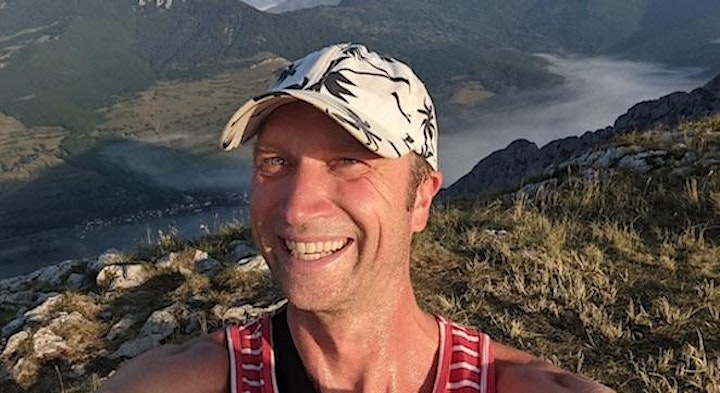 Chris Gorog
Chris Gorog is a Berkeley EECS '00 graduate. During his time at Cal Chris worked for fintech startup LiveCapital as a software engineer. After graduating he joined LiveCapital in sales and product management, leading the UI and bank customization processes before LiveCapital was acquired by Dun & Bradstreet.
Today Chris is CEO of HEADLINE a print-on-demand/inventory hybrid platform serving b2b and b2c customers in the t-shirt and merch world. Additionally, Chris is an operating partner at Salt Creek Capital, a micro cap private equity firm. With his remaining time Chris is managing partner at Ocean 47, his family office where he focuses on fintech, crypto and real estate investing.
In addition to his Cal degree Chris holds an MBA from Stanford GSB, a private pilot's license and a 500-hour yoga alliance teacher certification. When not dreaming about new businesses he's surfing at Ocean Beach.
All students are welcome to contact Chris at: chrisgorog@gmail.com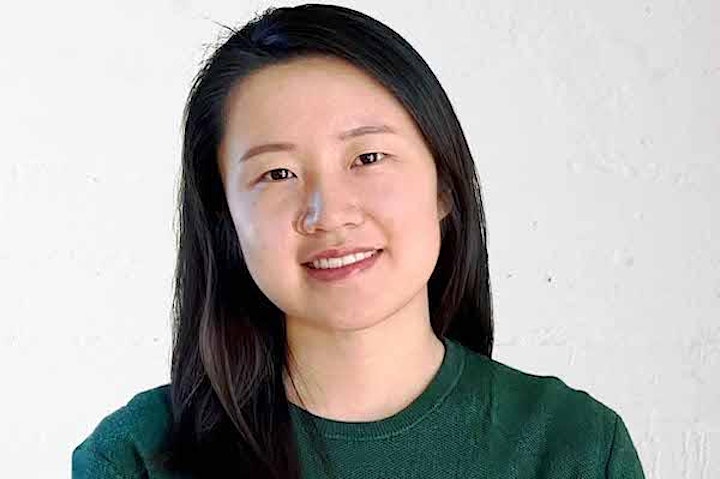 Danielle Jing
Danielle joined Pear as an associate in 2021. Prior to Pear, she was an investment banking associate at Bank of America in the Equity Capital Markets group, working on initial public offerings and equity raises for companies in the technology, media and telecom space including Medallia, Uber, C3.ai, and Astra. She graduated from Columbia University with a BS in Operations Research and a minor in CS.
Andrea Chang
Experienced crypto/blockchain investor with equity research/ tech VC background. Business development/investment research in tech& consumer. Incoming MBA at Berkeley Haas/ Bachelor's degree in Finance at National Taiwan University
Cathy Farmer
Entrepreneur/Startup Advisor/Program Director Leader/Software Consultant for over 20 years. Results and detailed oriented in all aspects of technical, operational & project deliverables.
Wide and varied experiences in product/project management, strategy, management, technical consulting, programming and testing. Served as technical leader and consultant for many businesses, partners & executives including: Business and Technical Portfolios, Internet and Cloud Services, Clinical Systems, HR and Finance Systems and Marketing. Worked in diverse leadership roles in defining, managing and executing major large IT initiatives. Known for being a strong team leader with proven track record, meeting goals and schedules, organization challenges and leading people.